Internet Hosting & Design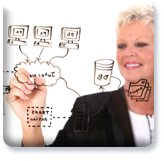 Many people believe that internet oriented services are expensive if you want to do it right. While you typically get what you pay for, we believe that you shouldn't have to mortgage your future to develop a comprehensive presence.
Our Internet Solutions division, ProNetworks Northwest based in Portland, Oregon provides a plethora of online solutions for your hosting and development needs.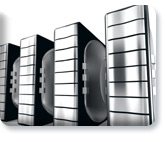 Our hosting solutions are built on powerful platforms, whith the flexibility that you need for anything from a simple informational website, to CMS, to full eCommerce solutions. With a 99.9% uptime guarantee, and a 30-day money back guarantee, it's serious power for your product!
We combine this high-end hosting solution with a team of cutting edge creative and technology professionals that take your ideas, and translate them to the transport medium of your choice for serving to your customers and clients. With ProNetworks Northwest, you will have every tool at your disposal to give your site the best chances possible.
Web Hosting & Site Design

ProNetworks Northwest provides high quality, reliable and feature packed web hosting solutions for our customers. We pair this with a team of highly creative internet media artists and technicians to develop high-impact presences.
Custom Printing & Apparel

Hemmer Media: Impressions is our marketing and apparel printing group. From custom printed t-shirts to printed or vinyl signage for your business, we can get the word out for you
Check out raidthis.com to see some of our novelties printing.

If audio or video production is what you need it is our specialty.
From live event services to studio or location production, we have what you need. From corporate events, to concerts, to weddings/special occasions, we can handle however big or small of an event that you need.